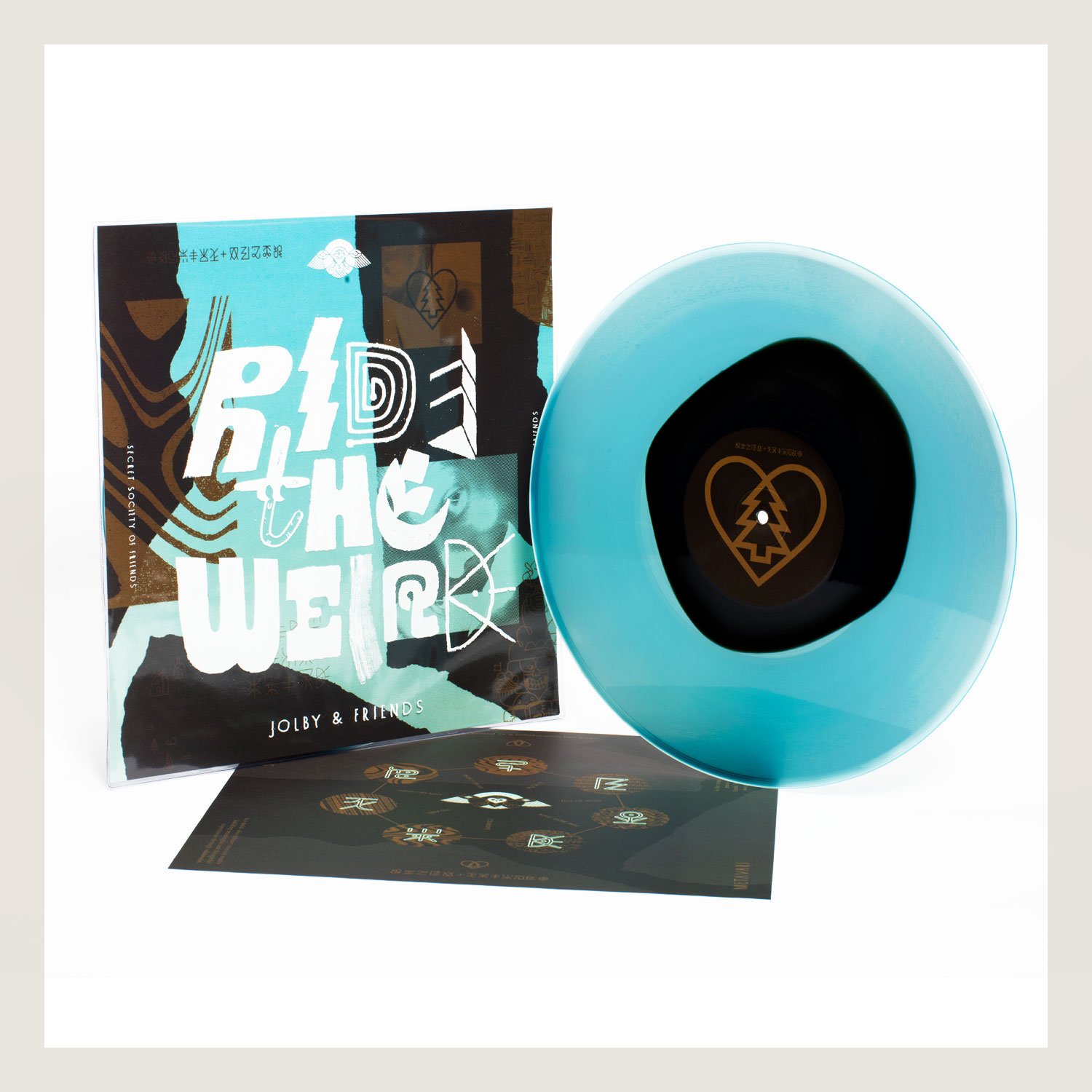 We teamed up with musician and designer Nate Utesch aka Metavari to create this one of a kind vinyl. A limited pressing of only 250 on black and transparent teal wax, no two records are the same. Each side has one track from Metavari's album, "Symmetri".
Audio goodness by Metavari.
Visual goodness by Jolby.
12" x 12"