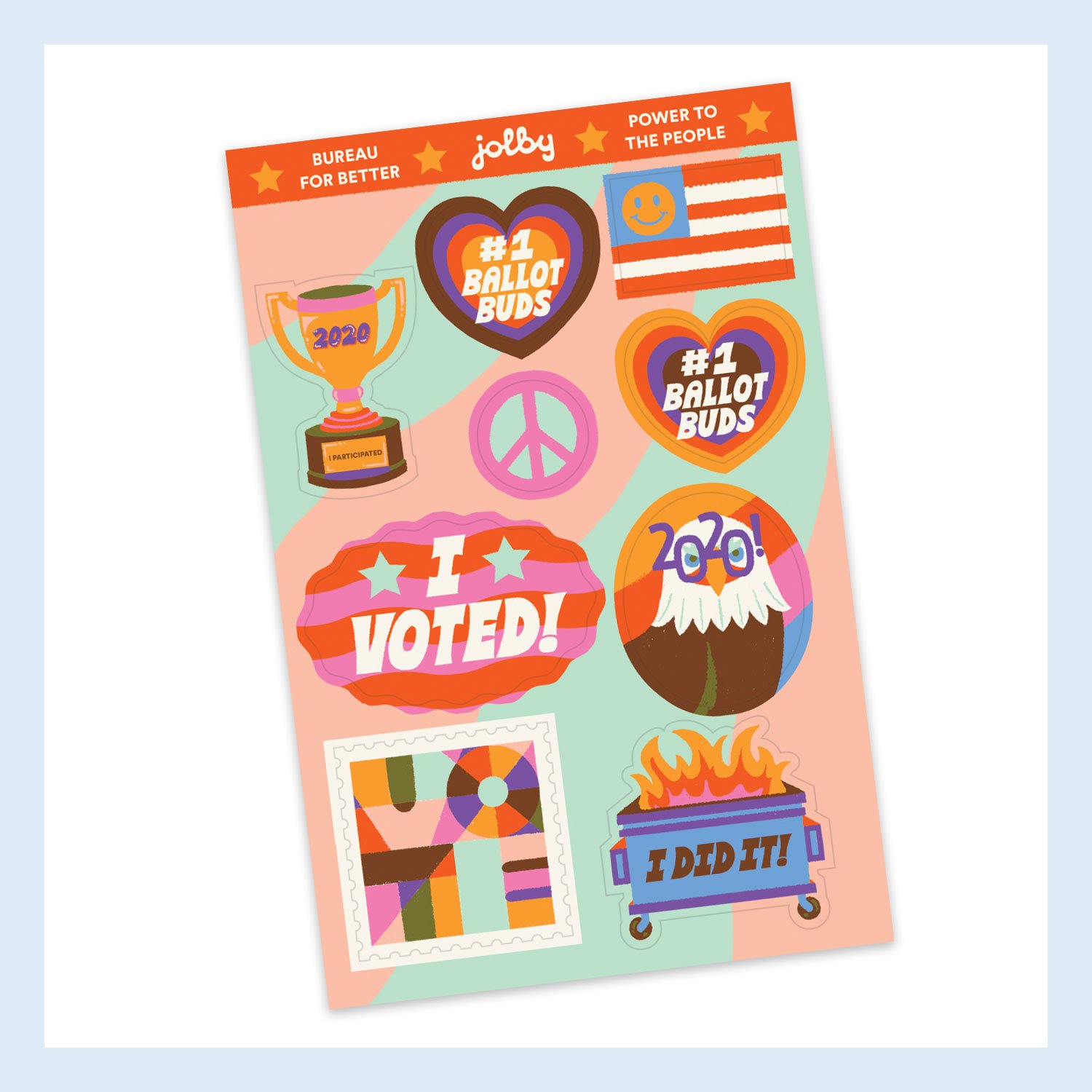 "I Voted" Sticker Sheet
$
7.00 -
$
12.00 —
Coming soon
Y'all—2020 has been a bamboozle. To top it off, most of us won't be physically at the polls this year to cast our votes! For those mailing in your ballots, reward yourself with this sheet of celebratory "I Voted" stickers!
4" x 6" sticker sheet
Each sticker is 1.25"-ish
Weatherproof stickers
All proceeds go towards Next Up, an organization that amplifies the voice and leadership of diverse young people to achieve a more just and equitable Oregon.