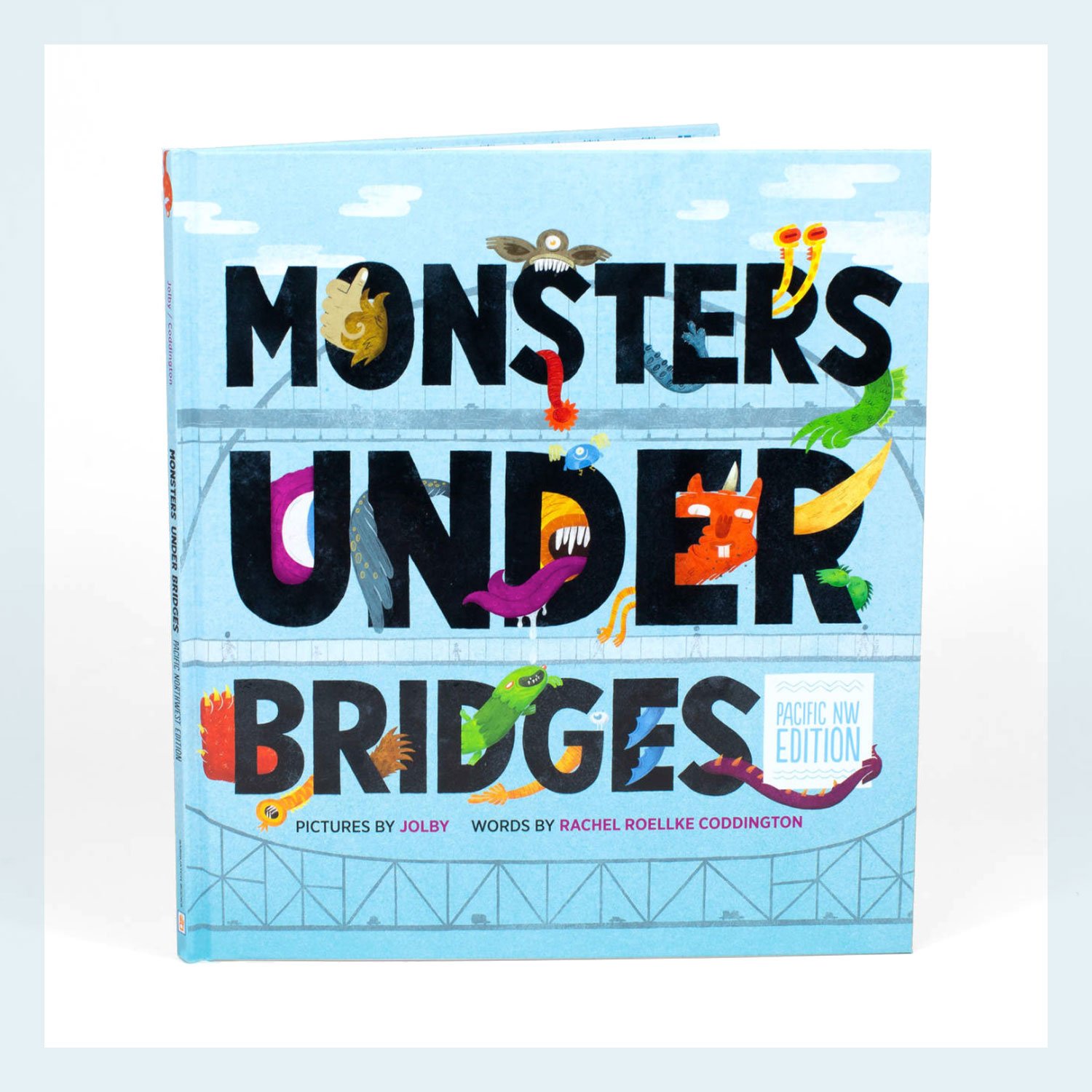 Monsters Under Bridges Children's Book
This is not your ordinary guidebook, but it is essential as you travel the evergreen roadways of the Pacific Northwest. Why? Because the bridges of Oregon, Washington, and British Columbia are home to many intriguing monsters. They vary widely in appearance and personality. Some are grumpy, some are mischievous, and some are nearly impossible to spot! Some live in groups among their particular species, while others live alone and are one-of-a-kind.
10" x 11" 32-page hardcover book
Pictures by Jolby
Words by Rachel Roellke Coddington
Published by Sasquatch Press
Guest Illustrators: Eric Coddington,
Rory Phillips, Alberto Cerriteno.